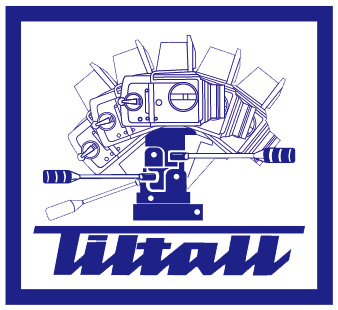 Tiltall BW-44 Low Center of Gravity Panorama Ball Head Capable of holding any equipment weighing up to 26.4 lbs, is well-suited for use with professional DSLR and mirrorless cameras. It comes with a quick release plate for fast operation, which attaches to your gear via a standard 1/4″-20 screw and locks onto the clamp by turning a knob on the side.
With a height of 3.5″ and weight of 2.45 lbs, this tripod head offers full 360° panning and a notch on the base for 90° tilting in one direction. A single locking knob is used to adjust tension and position and features friction control for making precise changes to your composition. Two bubble levels are offered, a rectangular one on the side of the base plate and a bull's-eye model built into the clamp knob.
***
PRODUCT HIGHLIGHTS
***
● Quick release plate on screw-knob clamp
● Quick release locking pin
● 360º pan and 90º tilt
● Friction control
● Two bubble levels
● 3/8" tripod bush
● 1/4"-20 D-ring screw for mounting gear
● Dia for tension fixation
---
***OVERVIEW
***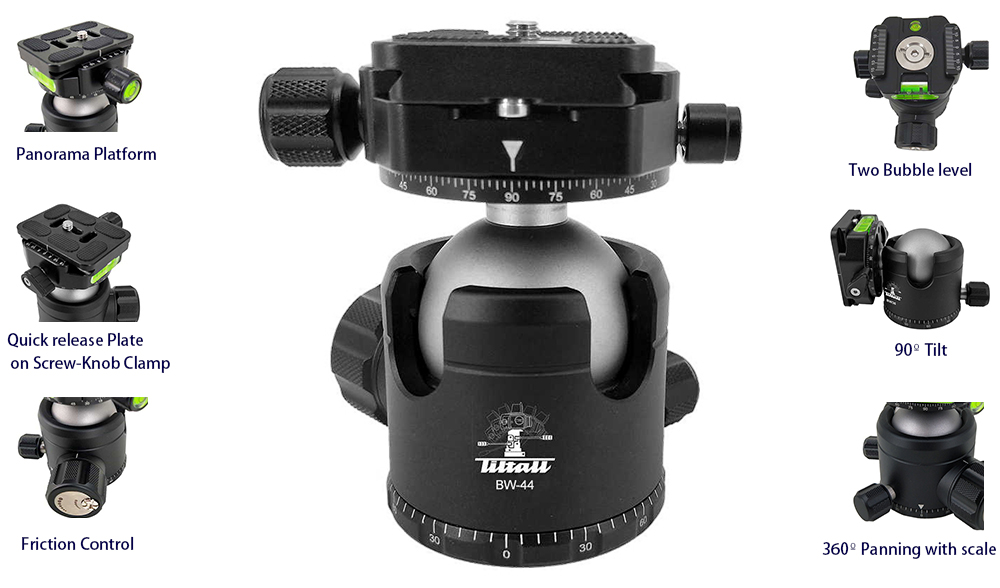 ---
TILTALL BW-44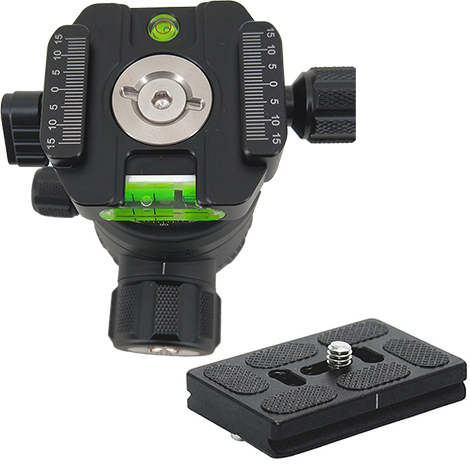 QR-60
---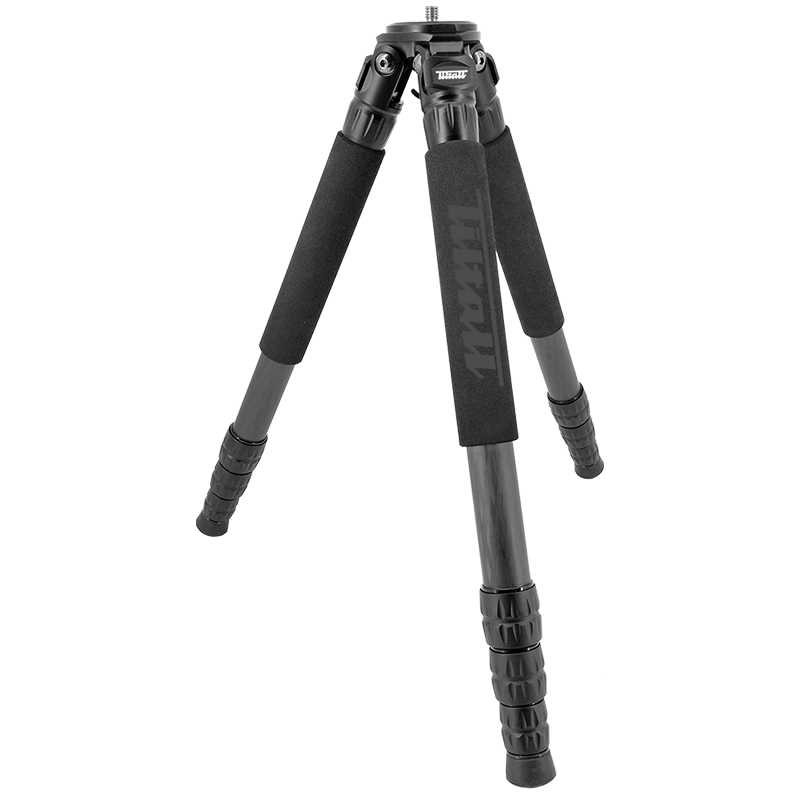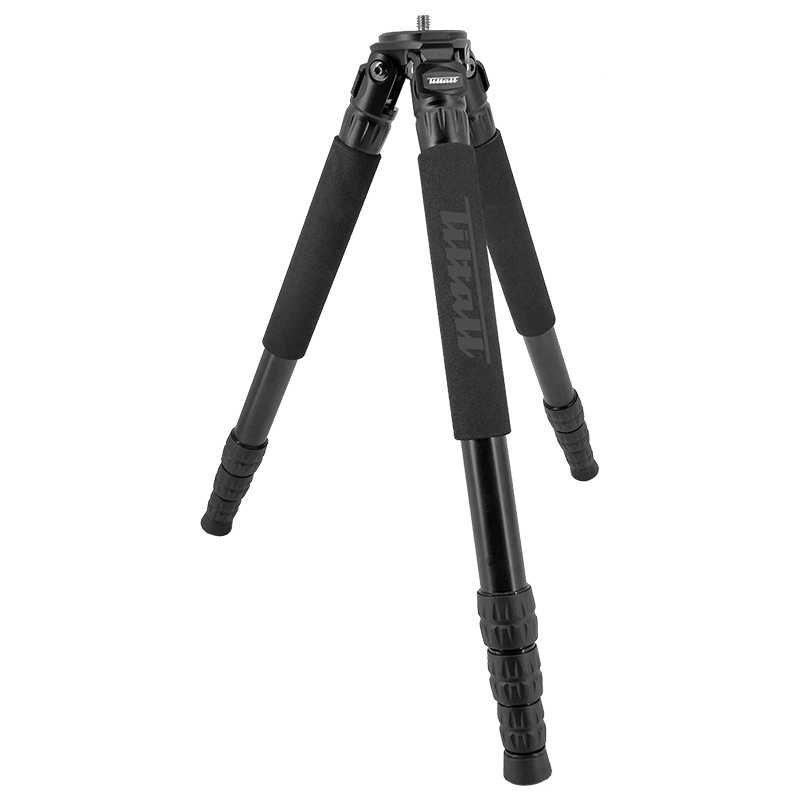 ---
***
TILTALL BW series
***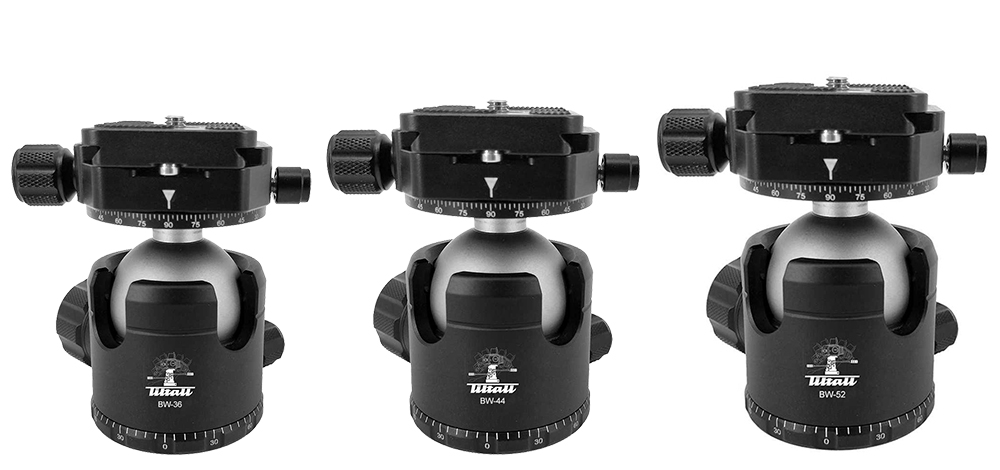 ---
In the Box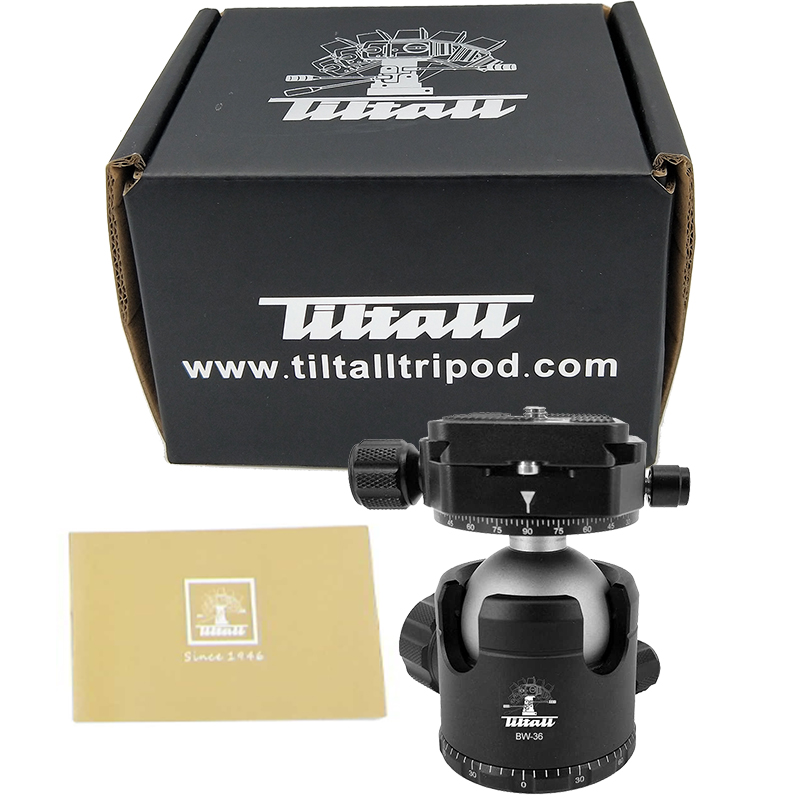 1. BW-44 Ball Head
2. QR-60 Quick release plate included
3. Packing bag included
4. User manual

---
Tiltall 360゚Panoramic Photograpy shooting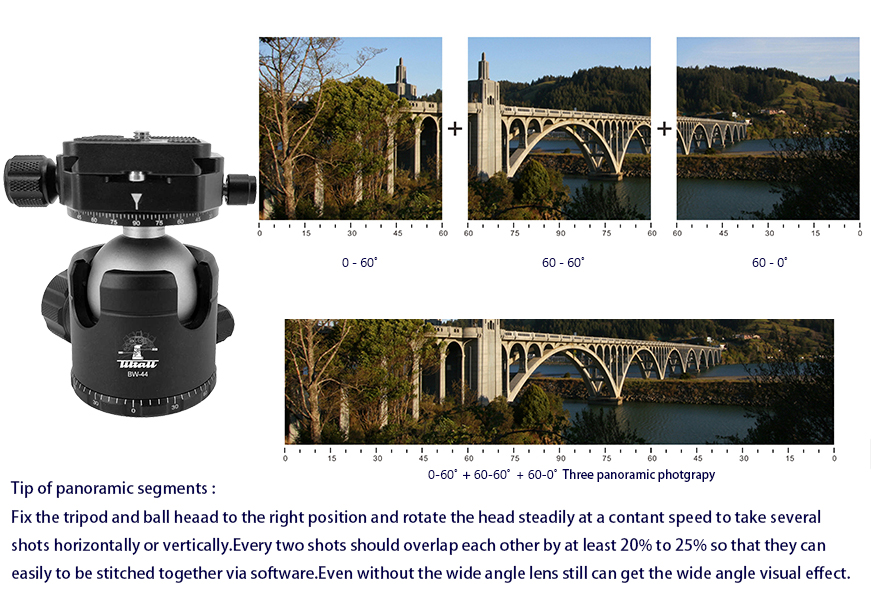 ---
Specifications
Type

BW-44

BW-36

BW-52

Materials

Aluminum Alloy

Aluminum Alloy

Aluminum Allo

y

Ball diameter (mm)

44 (1.7 in.)

36 (1.4 in.)

52 (2 in.)

Socket diameter mm)

45 (1.8 in.)

45 (1.8 in.)

51 (2.0 in.)

Height (mm)

90 (3.5 in.)

84 (3.3 in.)

96 (3.8 in.)

Weight (g)

540 (1.19 lbs)

480 (1.06 lbs)

600 (1.35 lbs)

Max. load (kg)

12 (26.4 Ibs)

10 (22 Ibs)

15 (33 lbs)

Incl. quick release plate

QR-60

QR-60

QR-70
We offer a new product with the following guarantees:
- Warranty period: 5 years
- Warranty: Non-human damage to product failure
Customer Advisory Service Center: Our customer service center
Other precautions: Regarding the color difference, due to the light problem, the color difference between the color of the picture and the real object is inevitable, please take the actual object as the standard!
---
RELATED PRODUCTS