782005 Silicone strong blower -Large is one of the best cleaning accessories you can toss into your gear bag. It is ideal for removing dust from lenses, sensors and SLR mirrors without touching the surface. It is neatly placed in your hands and provides a very strong air impact when cleaned. At the end of the cleaning cycle, the durable silicone ball is refilled and ready to blast again. The unit resists overall temperature fluctuations, making it a viable tool in a variety of climatic conditions.
Color: blue / black / red

***PRODUCT HIGHLIGHTS***
• No toxic elements are used
• Silicone bulb structure
• High/low temperature resistance
• tear proof
• Quick replenishment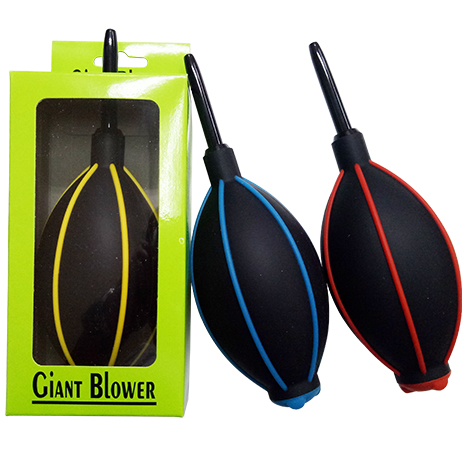 We offer a new product with the following guarantees:
- Warranty period: 1 year
- Warranty: Non-human damage to product failure
Customer Advisory Service Center: Our customer service center
Other precautions: Regarding the color difference, due to the light problem, the color difference between the color of the picture and the real object is inevitable, please take the actual object as the standard!
---
RELATED PRODUCTS